APSTAR-5C satellite entered into AIT phase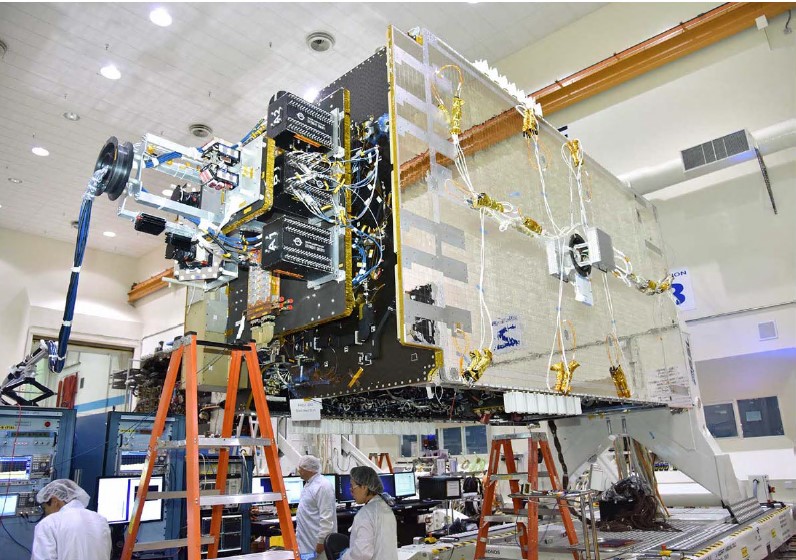 As of Aug 2017, the construction of the APSTAR-5C satellite has made significant progress. System CDR was conducted successfully in September 2016, the result showed the performance of the satellite is in line with specifications. Currently the satellite has entered into the AIT (assembly, integration and test) phase, mating process of SM (service module) and CM (communication module) has been conducted successfully. Installation and testing for each subsystem is under way.
Current schedule shows that APSTAR-5C will be ready for shipment in the first half of 2018, then be launched by SpaceX's Falcon-9, and replace the in-orbit APSTAR-5 satellite in the second half of 2018. Through APSTAR-5C, we will be able to maintain highly reliable services for our existing customers on APSTAR-5 satellite, assuring their businesses not be interrupted by the replacement. Meanwhile, APSTAR-5C satellite will carry more transponders, and expand to broader service areas, especially its high-throughput (HTS) capacities will satisfy growing market demand in Southeast Asia.
About APSTAR-5C: APSTAR-5C is based on SSL FS-1300 platform which will be equipped with C-band, Ku-band regional beams and a Ku-band HTS payload, it will provide high power transponder services to customers across the Asia-Pacific region for VSAT, video distribution, DTH, mobility broadband applications.