APT held Satellite Technology Training in Bangladesh
APT Satellite held a two-weeks Satellite Technology Training for Bangladesh Television ("BTV") technical staff. The training topic tapped aspects of satellite fundamental knowledge, satellite TV theory, and ground facility building and trouble-shooting etc. The training was highly appraised by BTV Director General M. Hamid as a comprehensive, professional training.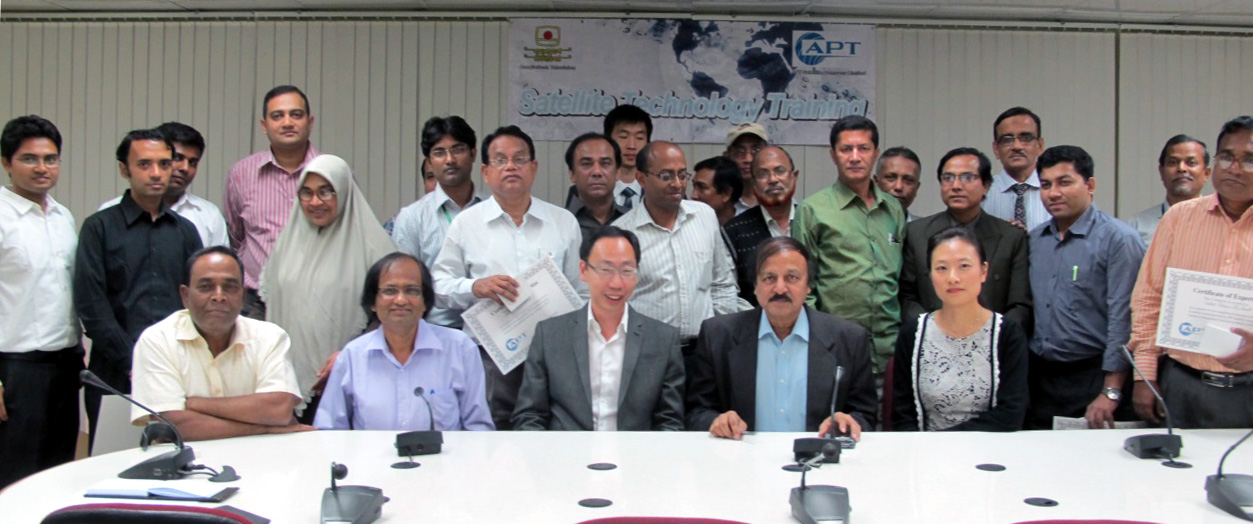 About BTV:
BTV is the national TV channel of Bangladesh. There are three channels broadcasting in one Multiple Channels Per Carrier ("MCPC") platform, totally occupying 15MHz.