China Eastern Airlines In-flight Wifi Trial, on APSTAR-6
On 23 July 2014, China Eastern Airlines conducted a trial program on MU5101 Beijing-Shanghai route to allow passengers use in-flight Wi-Fi. This is first time that Chinese airliner uses satellite technology to provide Wi-Fi service in a commercial flight.
Presently there are 3 approaches to deliver in-flight Wi-Fi services. First, Air-To-Ground (aircraft communicates directly with ground bases). According to airlines companies, this approach is affected heavily by weather, geographic condition, plus the concern of huge investment and hurdles to cross-border flight, all of these make Air-To-Ground technology impractical. Secondly, Immarsat technology. It's mainly used in communications in disaster relief or emergencies, the connection speed is of hundreds of KHz, which doesn't satisfy passengers' need for internet connections. Thirdly, Ku-band satellite technology. Satellites have huge coverages, aircrafts don't needs to switch between ground gateway stations even when they fly long hual. Furthermore, GEO satellite system has obvious advantages of broad bandwidth and easy scalability. The Wi-Fi speed through satellite can reach 32 Mbps. It allows 200 passengers access at same time to browse web pages, use WeChat (IM) and online shopping etc.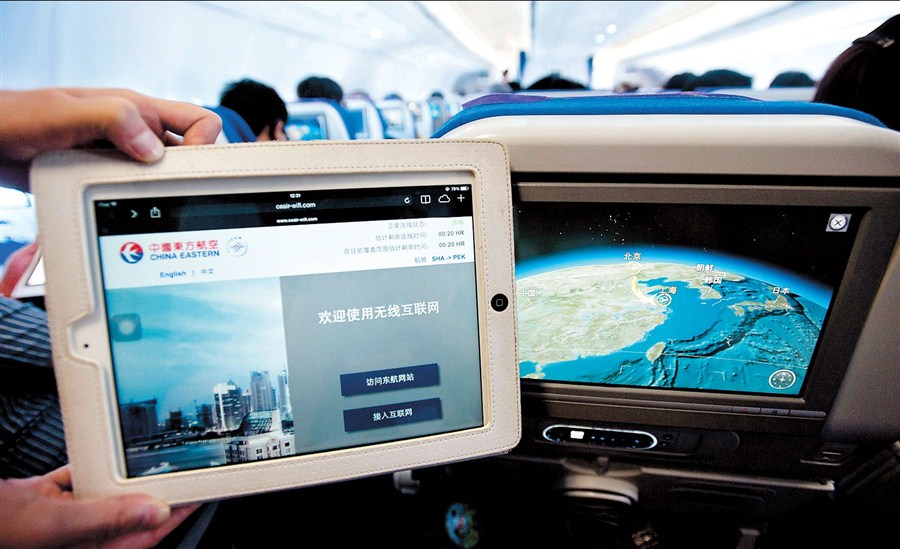 Background
APSTAR-6 is located at 134°E geostationary orbit slot carrying 38 C-band and 12 Ku-band transponders, suitable for telecommunications and broadcasting services. The C-band covers Asia, Australia, New Zealand, Pacific islands and Hawaii, and the Ku-band focus on the Greater China region.