New channels joining APSTAR 7 MCPC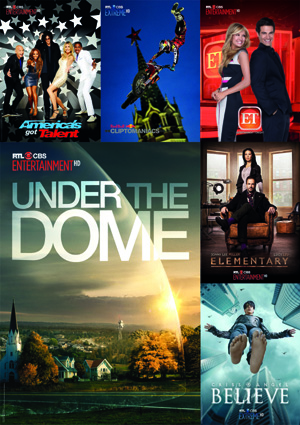 APSTAR 7 was successfully launched and orbited at 76.5E in 2012. APSTAR 7 has four Ku-band regional beams and the largest geographic C-band coverage over all visible landmass, including all Asia, Australia, most parts of Africa and Europe, as well as numerous islands scattered across the Pacific and Indian Oceans, servicing around 75% of world's population in one giant C-band beam.
APT Satellite aims to provide reachable and reliable solution to a range of different customers. In the late 2013, the launch of the APSTAR 7 Multi-Channel-Per-Carrier media (MCPC) platform has provided highly reliable and cost-effective solution for broadcasters to distribute their video channels to a truly global level. Leveraging with the major ground infrastructure connection and IDC backhaul service, APT Satellite can offer one-stop solution to fulfil high standard of broadcasting requirement. Up to now, the platform has six major channels including RTL CBS, Now TV, Celestial Movies and BaiKe channel.