APT Satellite Fights NCP Epidemic
The recent epidemic of NCP (Novel Coronavirus Pneumonia, or Covid-19) has developed rapidly, as a leading satellite company in the Asia-Pacific region, APT Satellite will spare no effort to continue providing telecommunication and broadcasting services to our customers located in the Asia-Pacific region, the Middle East, Africa and Europe.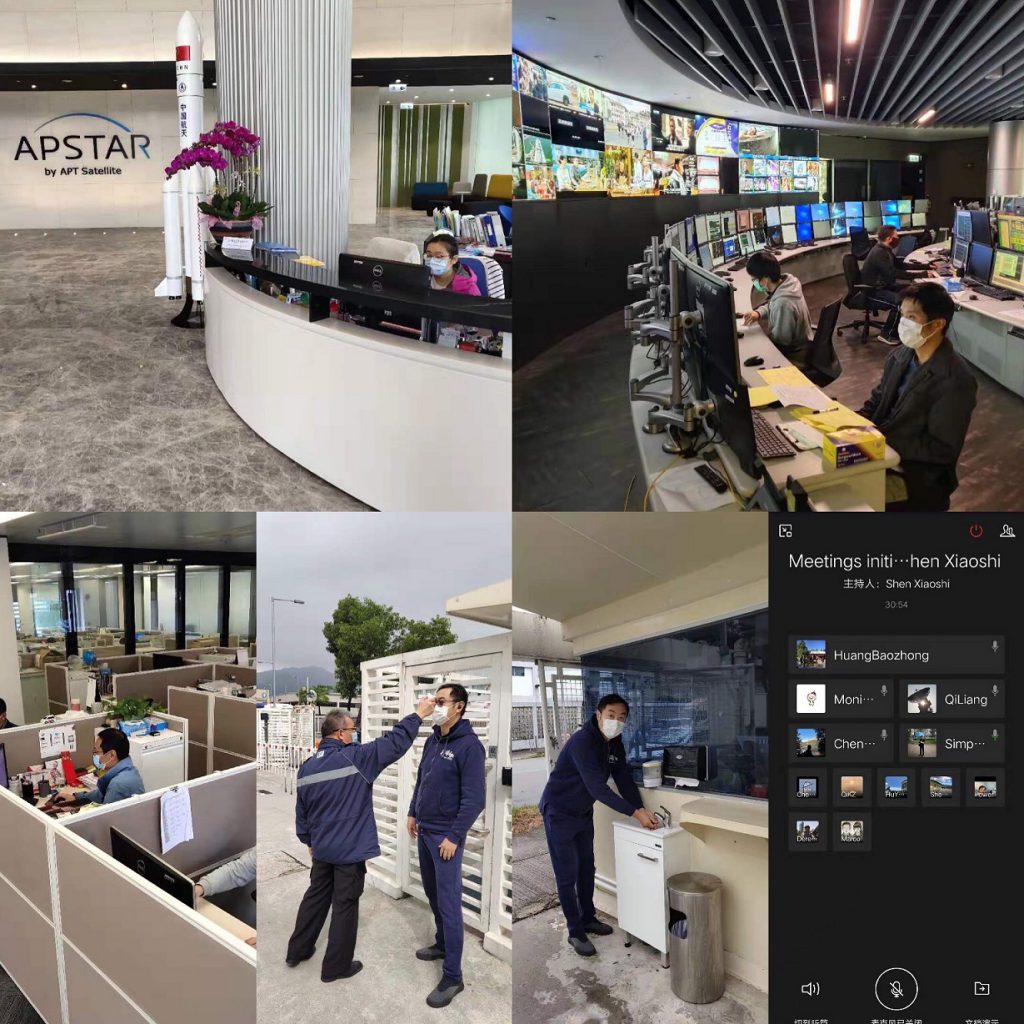 APT Satellite has adopted the following measures:
Following Hong Kong government regulations, staff newly returned from mainland China should implement 14-day compulsory home isolation, and work remotely from home
Introduce flexible work and home office policies
All employees must measure body temperature and wear masks during office hours, suspend lunch provision
Company security guards probe visitors' temperature, register identities, and inform visitors that they must wear masks throughout
The company prepares masks and sanitizers for staff
The company installs a hand-washing table, hand sanitizer and paper towels at the entrance of the security kiosk. You must wash your hands before entering the company.
Clean the elevators, door handles, keyboards, desktops and toilets every day.
Use home office software to conduct meetings, and ensure seamless office work coordination
Employees shall report their health status every day to the company
Together we will overcome the difficulties! APT Satellite will stand firm with China, with Wuhan, and with all our customers!