APT Satellite Renewed Non-Domestic TV Programme License
Although operating at a distance of 36,000 kilometers away from the earth, satellites are closely related to our everyday life on earth. If the metaphor of satellite communication services is to solve the problem of "no internet access", then satellite broadcasting is to solve the problem of "no TV."
Satellite broadcasting service: TV channels use satellite to broadcast their live content. They uplink the TV signal to satellites, then the viewers on ground can downlink the signal immediately, either through a small DTH dish receiving TV directly, or through a CATV system which receives TV signal from satellite through the dishes in CATV headend.
To explain the importance of satellite TV, take mainland China for instance. There are 450 million TV subscribers, of which 130 million subscribers receive satellite TV through the small DTH dish of "huhutong". Another 200 million subscribers receive satellite TV through CATV. Two combined together represent 73% of the total TV subscribers.
Despite the number has displayed a slight decline impacted by a recent hype of demand from OTT or streaming media, the "real-time program" and "signal stability" features continues to keep satellite TV with an irreplaceable leading position in the market.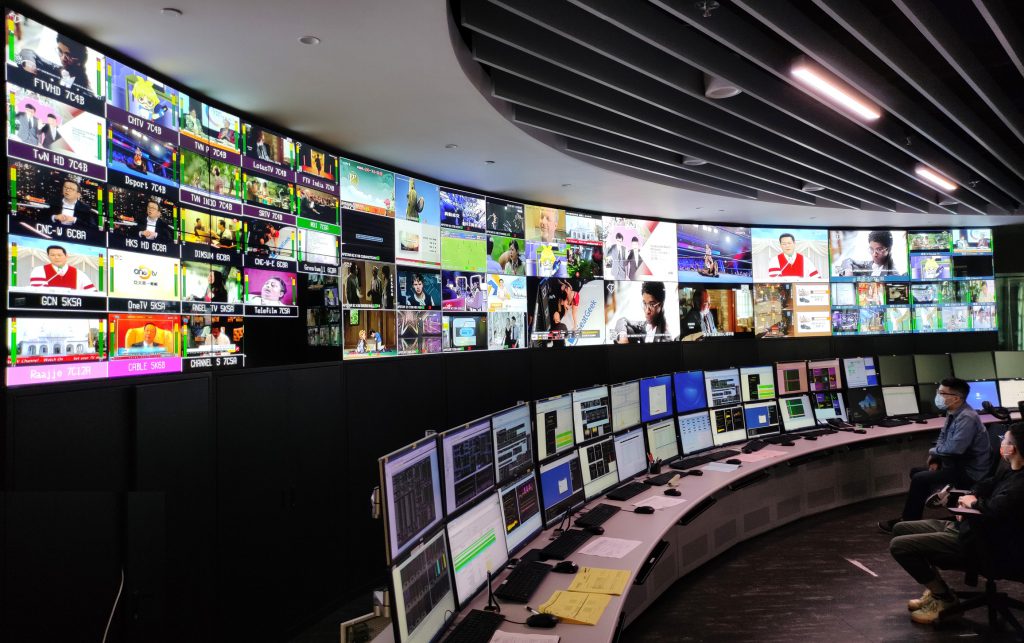 Because of these advantages of satellite broadcasting, the media industry has formed a tradition that TV channel must strive to be "satellite TV". However, the frequency resources on a satellite are limited, especially on those with many popular channels, so-called "hot bird" satellites, are few in number. In addition, it is necessary to purchase two sets of ground equipment (one active and one standby, baseband + RF frequency) for TV channel becoming satellite TV. The whole system is complicated and the upfront investment is large, let alone the follow-up maintenance effort. It is almost mission impossible for ordinary TV channels to implement.
To solve this pain point, helping TV channels get on satellite, APT Satellite came up with a one-stop solution, that utilizes its own teleport facilities, tier-1 internet links, as well as the satellite itself, re-routing the satellite TV signals receiving from the customer through internet, mux with other channels with similar requirement, then transit to the satellite. By doing this, the customers can avoid the trunk investment on hardware equipment, and the associated trivial maintenance works.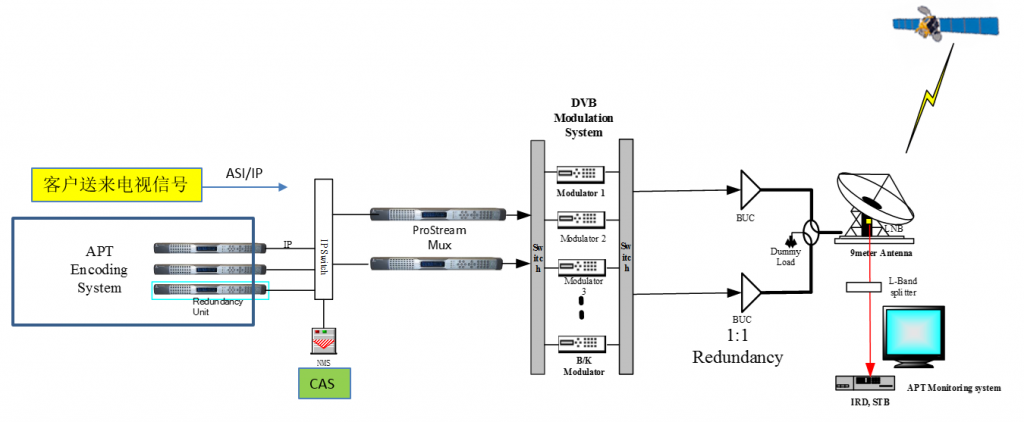 APSTAR satellites are hot-birds, boasting many popular TV channels having been on our satellites for over 10 years. They have built up a great deal of receiving communities throughout the world. Joining with APSTAR satellites, even the newest TV channel can enjoy the benefit of reaching these communities immediately, thus maximizing the TV channels' ratings.
The renewed license mentioned here is the "Non-Domestic Television Programme Service Licence" issued by The Office of the Communications Authority (OFCA). In Hong Kong, as long as the broadcast content is legal and the applicant has sufficient qualifications & eligibilities, OFCA will approve the application for renewal of the service license. APT Satellite uses this license to provide this TV service, then customers don't need to apply by themselves.
This license renewal ensures APT Satellite continues to provide TV service for customers and it is also the result of APT Satellite's practice of customer-oriented strategy and continuous innovation effort.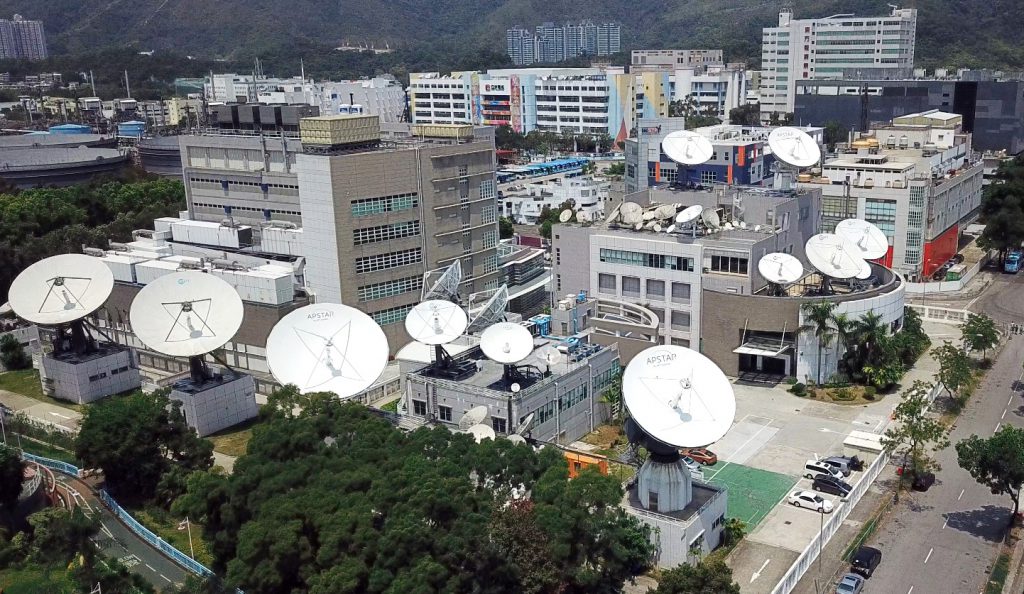 APSTAR TV Service Introduction