APT Satellite's Antenna Seeding in Philippine and Vietnam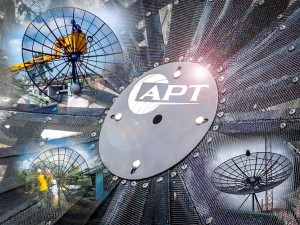 In March 30 2014, APT Satellite successfully completed the antenna seeding program in Philippines and Vietnam. Hundreds of TVRO antenna systems were distributed to the cable TV operators in these two countries. The program's cover ratio is 98% and 100% for Philippines and Vietnam respectively. The high-quality brand-new dishes greatly improved the reception quality for the TV channels broadcasting on APT Satellite.
The Philippine affiliate expressed special thanks to APT Satellite for the relief the new dishes brought to people's life in the typhoon Haiyan hit area.
About antenna seeding: a new video distribution neighborhood for specific satellite in certain regions. The new neighborhood will provide video channel delivery to cable head-ends throughout the region, as well as the added capacity to support the increasing number of satellite TV channels in the region.