APT to expand APSTAR fleet by ordering APSTAR-9 satellite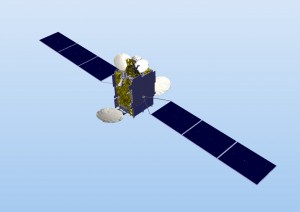 APT Satellite Company Limited entered into an agreement with CGWIC to procure APSTAR-9 communication satellite.
APSTAR-9 is based on DFH-4 series platform provided by CASC (China Aerospace Science and Technology Corporation). APSTAR-9 will be located at 142E orbital slot to replace APSTAR-9A satellite. APSTAR-9 is equipped with 32 C-band and 14 Ku-band transponders. C-band transponder consists of one broad beam for Asia Pacific region and one enhanced beam for South East Asia, suitable for video broadcast, VSAT networks and cellular backhaul services, Ku-band will cover West Pacific and East India Ocean region, providing DTH, VSAT, maritime and inflight connectivity services.
APSTAR-9 satellite will be launched in Q3-Q4 of 2015.